Art conservator Avinibesh Sharma shines the light on fast-disappearing Assam type houses that were built to be earthquake resistant
As the founder of Vintage Assam – a digital platform that documents the history of Assam using old photographs, archival documents, audio clips and the like – it was not surprising to learn that Jorhat-based Avinibesh Sharma is also a champion of Assam type houses – a traditional form of architecture that
is quickly fading from the region's landscape.

This distinctive style of architecture gained prominence after the devastating earthquake of 1897 destroyed brick-and-mortar homes popularised by the British across Assam and Meghalaya (which was then a part of undivided Assam). What survived were the traditional "ikora" houses made with thatched roofs, mud plaster and walls of wood, ikora (a type of reed that grows by the banks of Brahmaputra) and bamboo. According to Sharma, these lightweight structures could move and sway with the tremors of the
earthquake. Also, the walls being light didn't cause fatalities even if they happened to fall.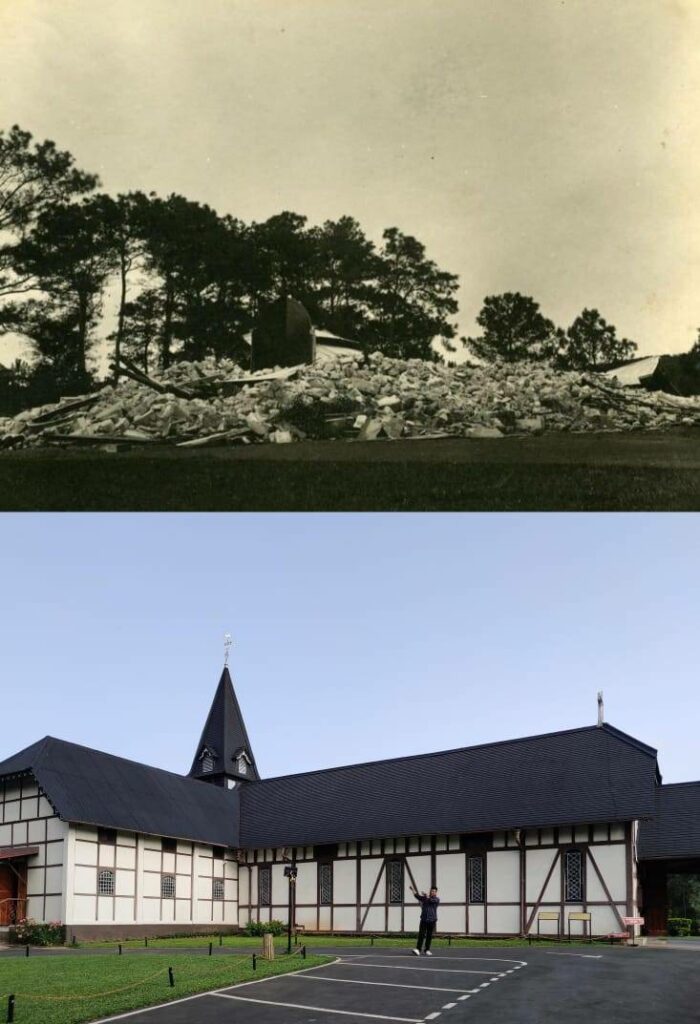 The most important contribution towards the creation of the Assam type house model, Sharma says, comes from Fusakichi Omori, an eminent expert from the Imperial University of Japan who came to Shillong few months after the earthquake. British and Japanese geologists and seismologists led by Omori collaborated with engineers to create quake resistant designs which took into consideration the local environment and locally available building materials. Some of the typical features of the Assam type house include the sloping roofing structure, wall panelling made with ikora and bamboo which is then
plastered with mud, high ceilings, long verandahs, cross ventilation facilities and the kitchen (considered a fire hazard) situated at a slight distance from the main house.

Speaking to us from Kolkata where Sharma is currently working for the Tata Trusts Art Conservation Initiative as a course co-ordinator for a training programme on conservation of manuscripts and miniature paintings, the art conservator and restorer opens up about how he developed an interest in studying Assam type house and shares memories of his childhood home – a Assam type house that has long stood the test of time. Below are excerpts from our conversation: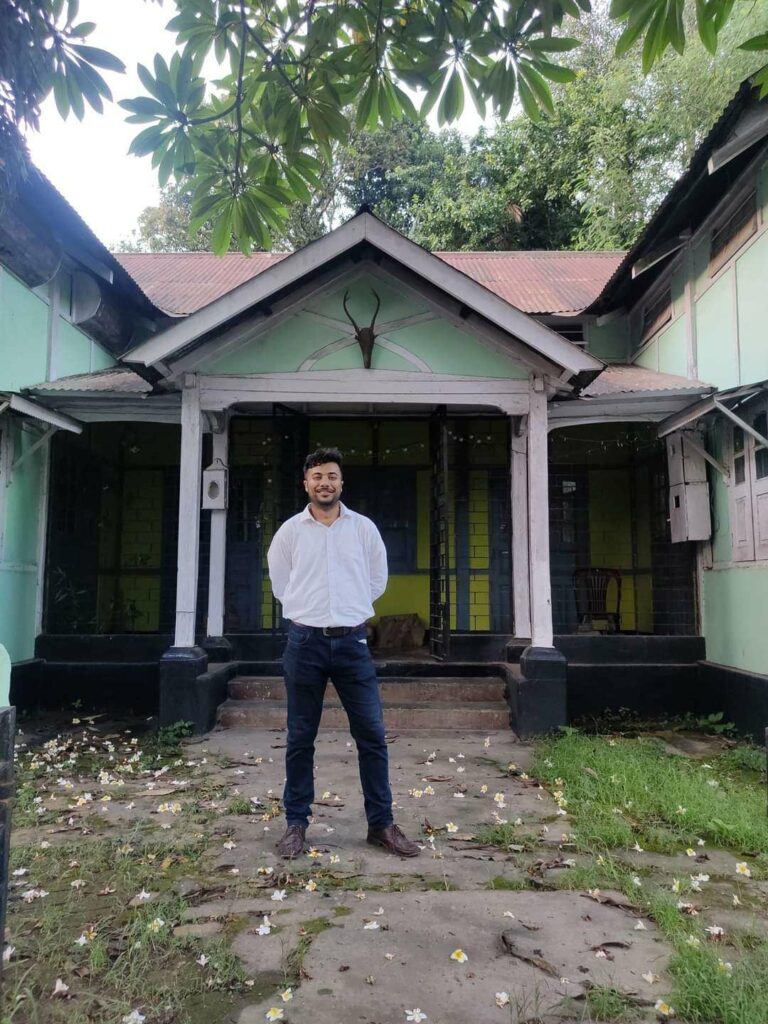 What got you interested in documenting, studying and exploring Assam type houses?
It started during the lockdown. We were stuck at home like everyone else. When they lifted the lockdown for a certain period, the family moved to our ancestral house in a village called Majpuri which is some 30 kms from Jorhat town. We have a very old house there built in the 1930s. As a child I remember visiting every weekend; it was a part of my childhood. It was also a centre of attraction for the villagers because it was where the first Moina Porijat (children's assembly) in the eastern part of Jorhat was started in 1959. Many eminent freedom fighters spent time there as well so it was considered a prominent house by the villagers. While there were many occupants earlier, now there are just five of them living there and most of them are above 80. It was during this time that my brother and I decided to try and renovate the house because it was becoming decrepit. Since it would have been difficult to take up the renovation of the whole house [which comprises 14 rooms], we decided to focus on a part of it. We created a corpus with funds raised from family members and worked on the façade, corridor and one room called the radio room. This was essentially the study room but a radio was kept there and all the villagers would come listen to it in that particular room. I spent two- three months overseeing the renovation; it was very difficult to find carpenters because the expertise is long gone. But we managed to get it done and it looks good. We have also set up a public library…a reading room there where villagers can also come, sit and read there. During this time, I became very curious about the architecture and found that not much has been written about the history of Assam type architecture and how it has evolved. So I myself maintained some notes, read some material and that's how it started – the curiosity about Assam type house – the architecture as well as the socio-political significance for the people in greater Assam at that point of time so Arunachal, Meghalaya and modern day Brahmaputra valley.
Have you come across other examples of Assam type houses that you've liked and what is it that struck you about them?
Among the two earliest prototypes is the Raj Bhavan in Shillong which is the governor's house and it's a very interesting house followed by the All Saints
Cathedral – they both still stand. There's also a very well-known hotel in Shillong – Pinewood – which is characteristic of the Assam type structure. These three stand out in terms of how the architecture was implemented and how they've evolved over the years. There was a major influence of the neo-Tudor style (which was also known as the mock Tudor style). This was very prominent in early structures such as the All Saints' Cathedral; it looks like a Tudor house. There was a revival of the Tudor style in the 19 th century by architects such as Norman Shaw who improvised on the Tudor style and modified some features like inclusion of bay windows. All Saints' Cathedral is also very significant because of the wooden joinery – it's interesting to see how they built a house of timber to survive for so many years. Built in 1902, it's now 120 years old. The wooden joinery is so elaborate and prominent…it's a very important feature of that structure. It is a misconception that the Raj Bhavan was the first structure of this kind. Although Raj Bhavan was the most important structure [formerly known as Government House] and construction actually started in 1898, it was completed only in 1903. On the other hand, Pinewood was completed in 1898. The architect, Arundell, who was the executive engineer of Assam-Bengal Railways, oversaw the construction of these houses till 1904 when he passed away.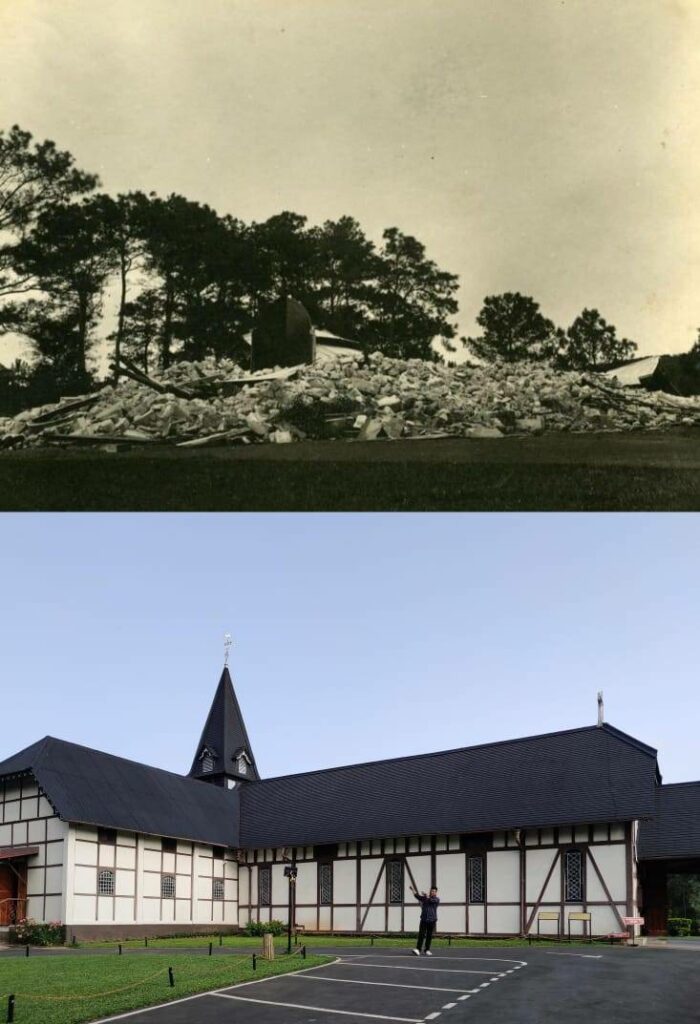 Although Pinewood is a single storey structure with extensions going many meters, the main structure or hall has many Assam type elements such as the high ceilings and ventilators.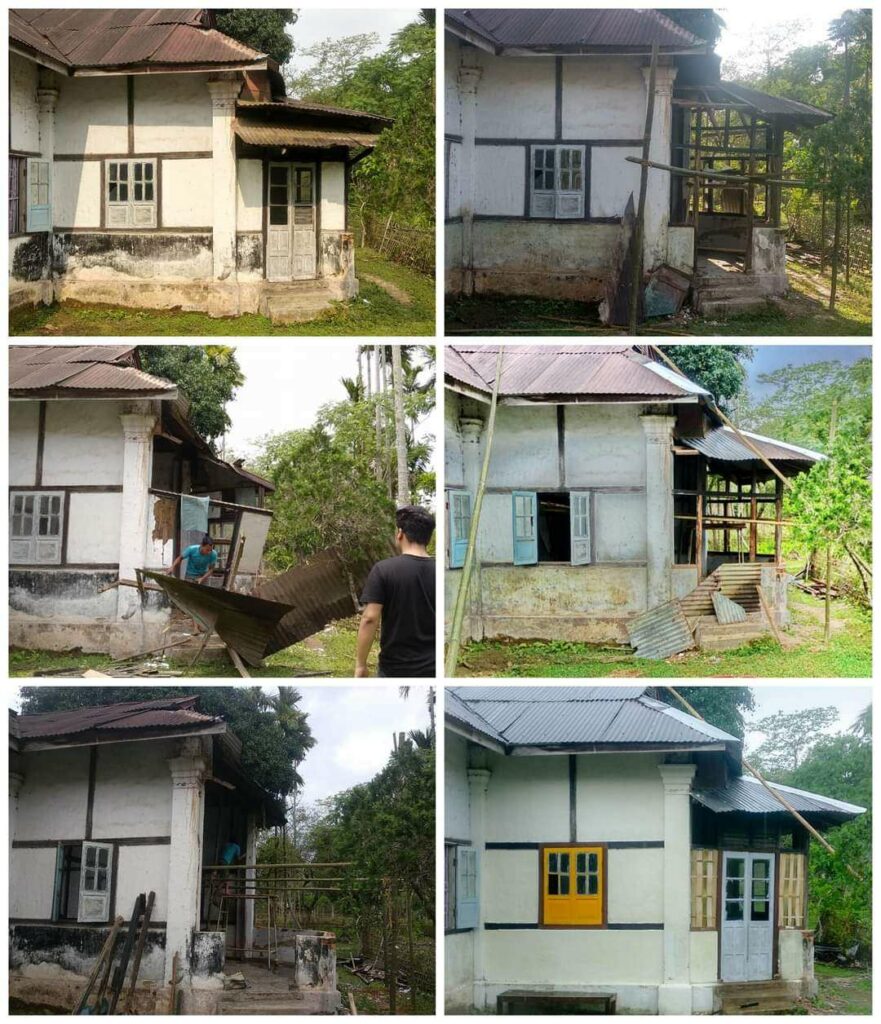 What do you feel needs to be done to preserve this type of architecture?
I have met private owners who have done it [preservation] themselves without hiring any conservation architects and they are actually a wonderful repository of knowledge regarding main features and elements of these houses. They find references of how the structure looked earlier through photographs and other evidences. For instance, there is a house in Guwahati called Jioni which houses a famous restaurant by the name of Beatrix. The owner carried out the renovation himself – he knew all about the ikora ceilings and how it should be done. So, on the one hand we have the DC bungalow that has been converted into Mahabahu Brahmaputra River Heritage Center by the government and then there are private owners who have done the conservation and rented it out to cafes, bookshops and tea boutiques – some establishment that doesn't modify the structure for their requirement.
So, a business establishment like the Tea Story is inside an old Assam type house that hasn't been modified to suit their requirement. You can actually have tea there looking at the ikora ceilings and admiring the architecture. There is also a centre called the Maati Community – a store that sells Northeastern merchandise – which is housed inside an Assam type house in Uzanbazar. Even that space is beautiful…all the timberwork (what we call batam), the high ikora ceilings, high false ceilings – all looks very interesting. Unfortunately, though the master masons who built most of these houses in the 1960s are too old [to practise] now and the new generation is not interested in working with timber or learn about Assam type houses. The transfer of knowledge is problematic and there are very few conservation architects in Assam. There should be a platform where they can share their knowledge.

Another important factor that often gets overlooked is that to work on the wooden joinery and timber in Assam type houses, Chinese craftsmen were called in who had mastery over woodwork. There were actually Chinese ghettos in places like Nagaon, Shillong, Jorhat, Dibrugarh and Makum. Till date you will find some houses that they say were built by China mistry (Chinese carpenters) and they're highly regarded as they have stood the test of time. This is another angle that we should look at when analysing the history and evolution of these structures and style.