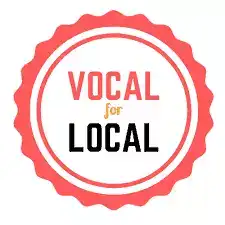 Tourism is still at its infancy in the northeast as is economic development so I feel we have the chance to get things straight and focus on methods that have a low impact on the rural communities and the environment.
I started my travel venture in 2017 to benefit local communities, as I believe, for a sustainable environment, the economy and well-being at the grass root local level needs to be self-sufficient. I realized that most tour operators didn't offer an in depth cultural immersive tour in the region. Perhaps due to the lack of infrastructure. Hence there isn't much information of the rich tribal culture of the region available. I want to address this segment of tourism and find solutions for a few of the challenges faced when taking clients to the interior regions. This is crucial in becoming in a sense in sync with the rest of India and prevent a sense of alienation that exists now. It is crucial to highlight both the advantages like relatively pristine destinations that aren't overcrowded and the disadvantages like lack of infrastructure – roads, medical facilities etc.
Hence the Curtain Call Adventures social media is about constantly highlights the work of small entrepreneurs, creative talents, food artisans, local customs who follow similar philosophies. I facilitated a series of short videos that provide tips on mobile photography by photographer Dimpy Gogoi to help artisans take decent pictures of their products. Due to the pandemic everyone is dependent on online sales for their wares and good photography is important for sales. It is in three languages – Assamese, Meitei and Khasi.
To create an awareness for Northeast textiles, which currently is limited to the Mekhela Chador of Assam, and generate an interest for these drapes and the women creating them.
I have collaborated with Design students from NID, Ahmedabad and NIFT, Mumbai to create sketches and posters to crowd source through the youth / locals in the North East short videos on their tribes style of draping. I am hoping to collaborate with Google arts and culture on this project and institutions like Bangalore International Center and India Habitat Centre to create awareness through the IT'S A WRAP awareness initiative.
We remain active in various forums that are looking to bring a positive more sustainable change in tourism and champion the cause of artisans and the rich craft tradition of the region.
Through the Curtain Call Adventures social media platforms and customer mailing list I created awareness about the flood relief programs conducted by Green Hub India, an initiative of North East Network along with Corbett foundation particularly in Kaziranga, Gohpur and Sonitpur area of Assam. I put out daily posts with updates on how many villages benefitted, what aid was supplied and what funds were needed for along with visuals and information provided timely by Green Hub. Instagram was the most active platform as I could put out regular daily posts.
To support local enterprises and communities is a large part of my vision for Curtain Call Adventures.